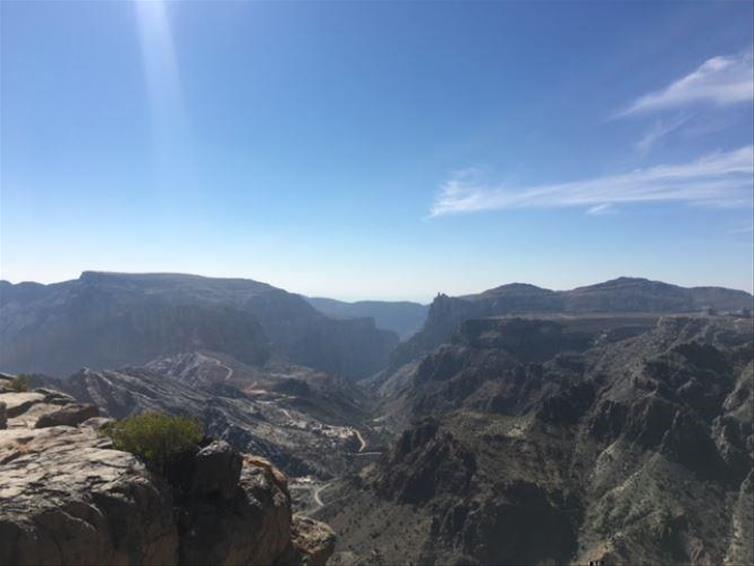 Living in the UAE gives you some options for a few road trips from Dubai. Over the Christmas Holidays we decided to explore the road to Muscat. We have done it once before, but this time we entered Oman via the Mazyad border at Al Ain. Our son is use to road trips, so this was nothing new for him.
I visited Muscat 4 years ago, and this time around it struck me as a more vibrant, mature city at the foot of the Hajar Mountains. Many hilly streets wind to undiscovered treasures... one of them - Kargeen. Loved the restaurant setting under the trees and the meze we had was just as good. It felt like what Muscat could have been 40 years ago...
The Old souk with beautiful gifts (very different from Dubai) left me wanting to come back for some retail therapy. The harbor and corniche area in Old Muscat is simply beautiful.
From Muscat, we drove back to Dubai; with a stop at the Anantara Jabal Akhdar for lunch... wow, what a view. It took some time, effort and a 4x4 to get up the mountain, but the blue skies and fresh winter air was worth it.
Cannot wait to return to Oman and explore what else it has to offer