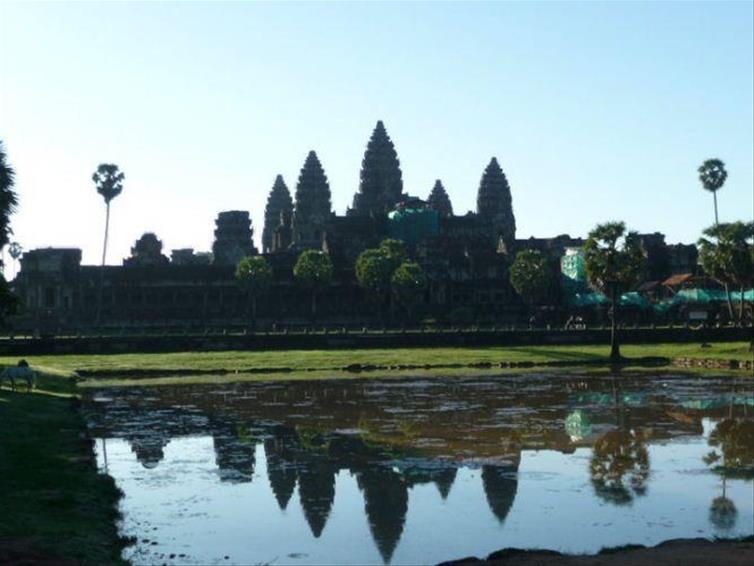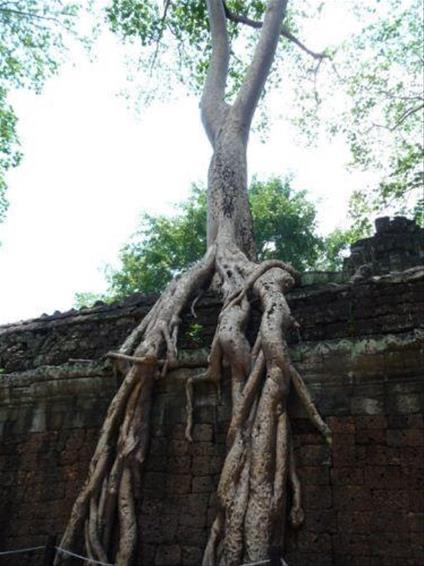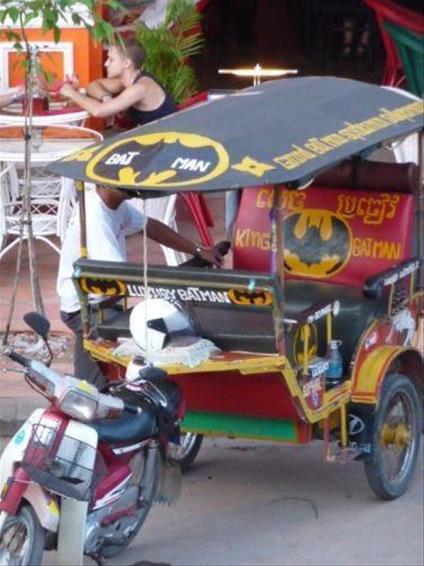 Cambodia was the first country I have visited in South East Asia in August 2010, and it was love at first sight. As soon as I stepped of Bangkok Air at the tiny Siem Reap Airport, I could feel calmness. Traditionally the monsoon season, we did experience some downpours and high humidity, but also lots of sunshine.
A country once associated with death and darkness from the Khmer Rouge regime, are now finding its light and serenity in tourists flocking to see its ancient wonders. Our hotel, FCC Angkor Boutique Hotel, was ideally located in the Old French Quarter. Remorks (another form of a Tuk Tuk) are easily available as a more cost effective form of transport. It is a long, but beautiful ride on a remork to visit Angkor Wat. We left around 6am to be in time to miss the crowds "spoiling" our pictures of this majestic temple. We got caught in the school run; parents taking kids to school on motorcycles (a national form of transport). Driving into the Angkor Archaeological Park through the tree lined lane was magical.
Ticked of "My Bucket List": Visit Angkor Wat, a UNESCO World Heritage site.
Siem Reap and the temples is an ideal add-on to visiting the beaches of Thailand or Vietnam. We spent 3 nights in Siem Reap before moving onto Phuket and Chiang Mai, Thailand. If this sounds like your idea of a holiday, get in touch!