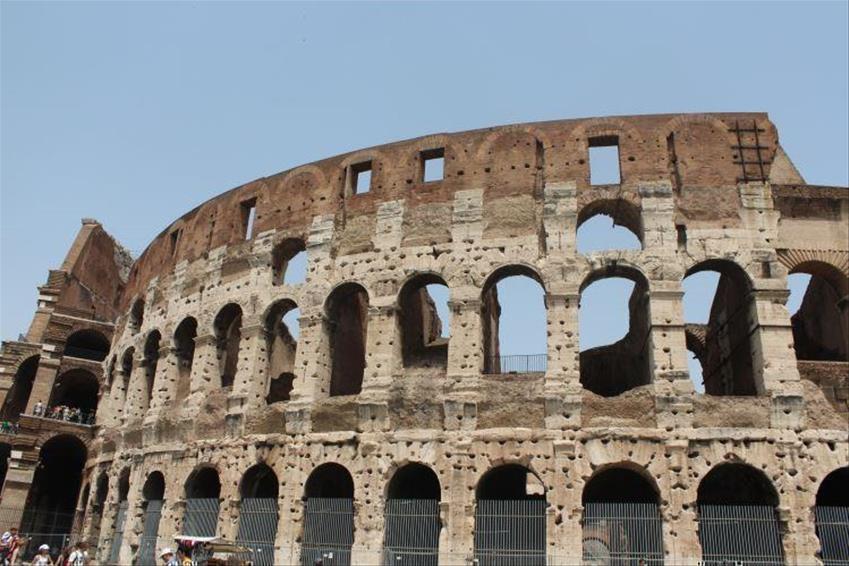 La Dolce Vita… This cliched Italian phrase summarise my most recent destination, Italy. Life is indeed sweet in Italy, in the literal and figurative sense.
This holiday was different though… It was our first family holiday with my 1 year old son, and we decided to go on a road trip with friends… so the 4 of us with 2 toddlers visiting 4 areas/cities in 10 days was ambitious, and proved to be successful in the end. A few challenges arose, but we dealt with it.
Italy is very accessible from Dubai. Emirates operates to Venice, Milan and Rome. We flew into Milan, took a train to Florence and spend 3 night there. The beauty of Florence is breathtaking! in the next few days I managed to understand why this city mesmerises so many people. My favourite part was going for walks at 6am, when the streets are deserted, deliveries are taking place and the streets are cleaned. The crisp air along with the smell of fresh coffee was surely the way to start your day. I also loved the skyline at sunset… old chimneys lining the sky with antennas and satellite dishes in between church towers.
We visited Portovenere in the hope to get a boat to Cinque Terre. Due to rough seas, no sailing was scheduled for the day. Another way to access these villages is by train from La Spezia, but having to get to Tuscany, Cinque Terre will have to wait for another trip.
Tuscany is beautiful. We stayed close to San Gimignano in an agriturismo (farm stay). Farm houses, cypress trees and vineyards was all around. The medieval town of San Gimignano is my highlight of Tuscany. So much character, and the best black truffle tapenade I tasted.
We ended our adventure in Rome. You can get lost among the alleys, and suddenly discover the Pantheon, like it happened. Tourists flood to piazzas and sights, and you see why it is one of the worlds' most popular cities. It was indeed not built in a day, and you are in awe that so much history can be in one city. Best to take comfortable shoes as a lot of walking is involved to see the sights. A pleasant surprise was lunch at Ristorante Pizzeria Imperiale, being so close to the Roman Forum and Coliseum (and supposed to be tourist trap). We had the best spaghetti bolognaise and cannelloni here. It was a welcome oasis after walking in the sun, being hungry and thirsty and needed some shade.
Ticked of "My Bucket List": The Vatican along with the Sistine Chapel, walking the cobblestone alleys in Rome, and dine on authentic pizza and pasta.
Top tips when travelling to Italy during the summer: Plan your tours. Get early in the queues, or even better, avoid the queues with a "Skip-the-line" ticket. It might be slightly more pricey, but so worth it. The Italian sun is not forgiving.
Italy is ideal for family holidays, romantic getaways or historical visits. The country with the most UNESCO heritage sites in the world surely won't disappoint when you would like to explore more of history. Easy to incorporate neighbouring countries of France and Switzerland into the itinerary.
Ciao!