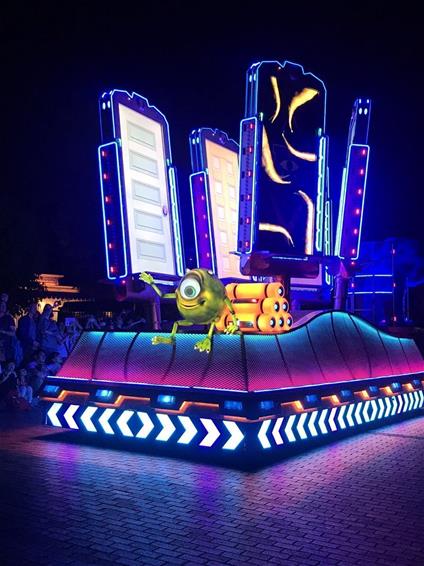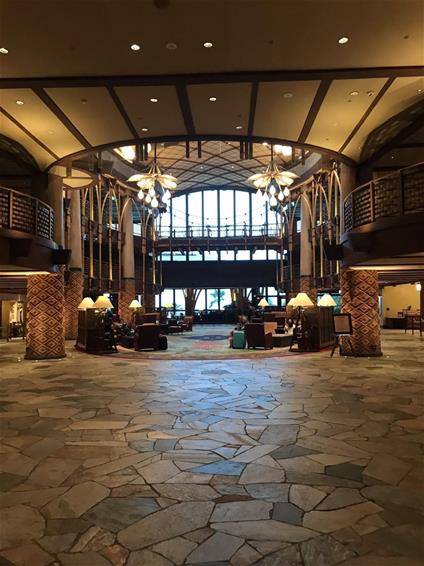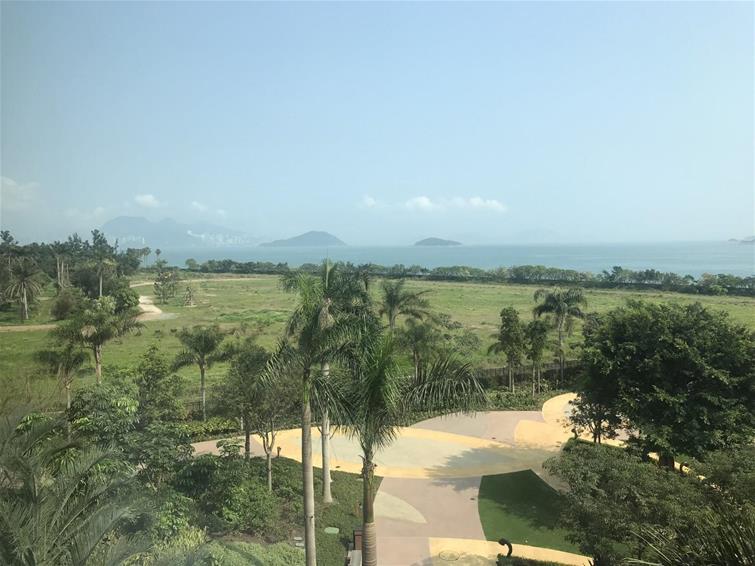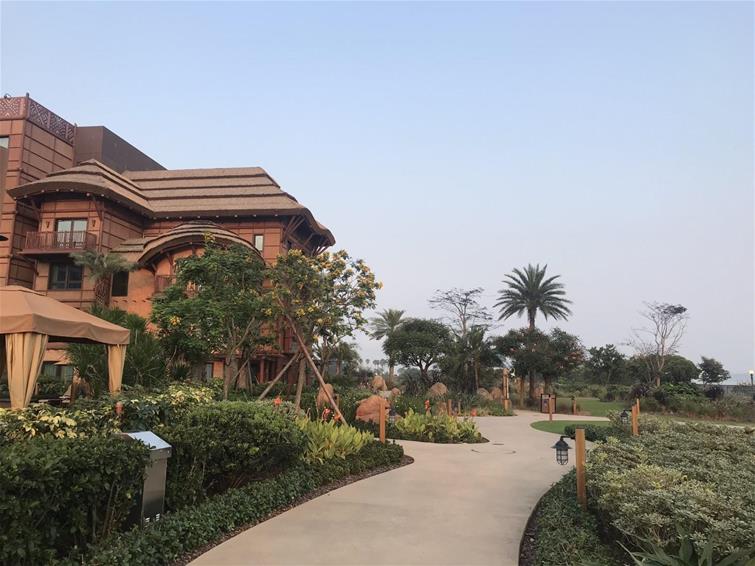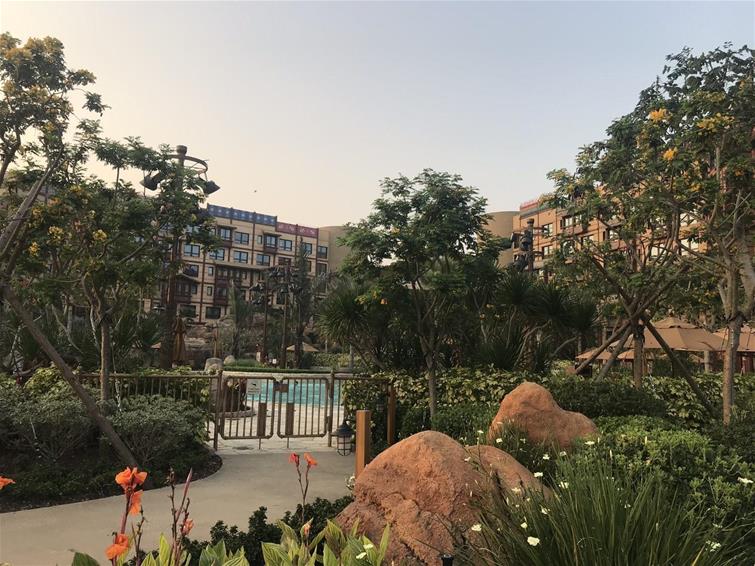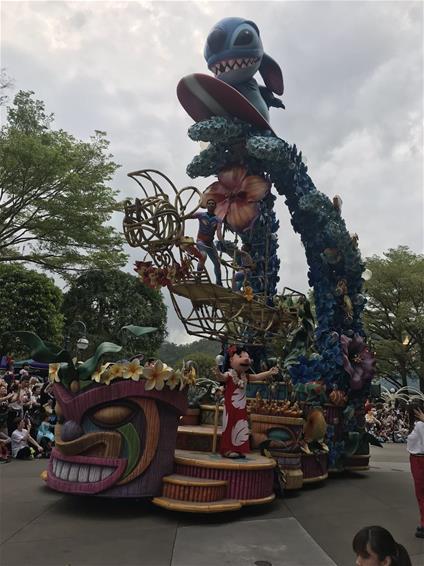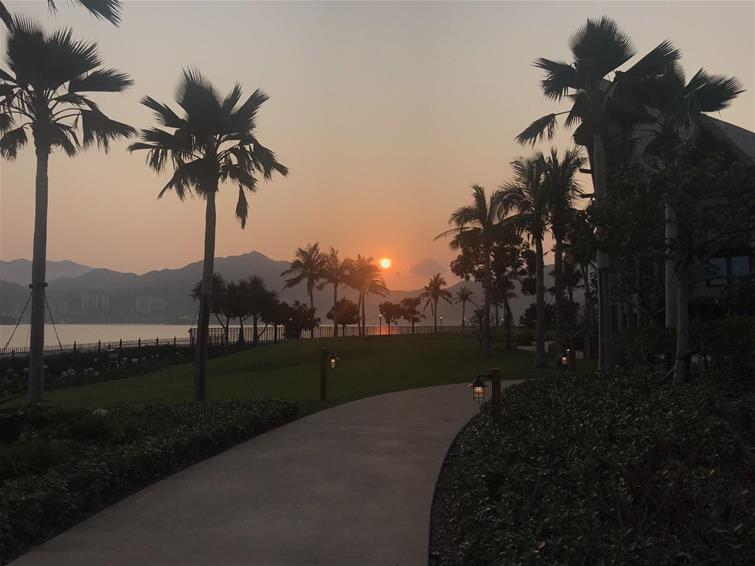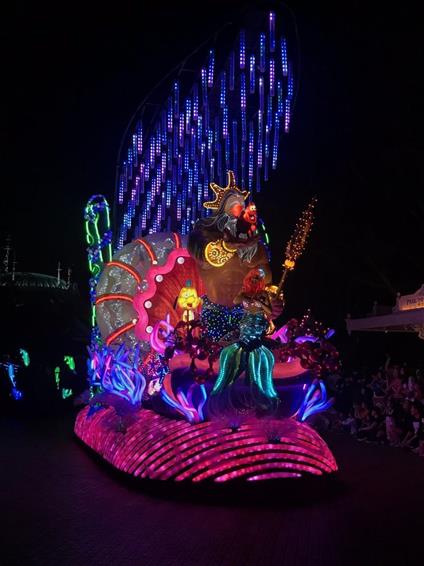 Travelling to Australia for our Spring Break, Hong Kong was a natural stop over choice ….. and what better way to entertain 3 children and 2 adults than Hong Kong Disneyland!
We opted to stay at Disney Explorers Lodge, which was positioned within the resort with coaches providing regular transportation to and from the park itself. The hotel was great and provided exactly what we needed for our 2 night stay. The rooms were large and additional touches such as complimentary water, adult and children's slippers and keepsake washbags for the children made it even more special. The kids loved the swimming pool and the hotel setting was breathtaking, I especially loved watching the sunset behind the mountains. A bit different to the skyscrapers of Hong Kong Island. We chose to have breakfast at the hotel which set us up nicely for the day ahead with the added bonus of meeting Micky and Minnie Mouse!
Staying at a Disney Hotel allowed us fast track entry to the park & also 3 Fast track passes for rides which came in very handy at busier times with our adrenaline junkie children who were drawn to the faster more popular ones! Having said this, we found the queues were never 'bad' and with the queuing time displayed before you enter the ride you fully know what you are letting yourself in for.
The highlight for us all were the parades that were held along Main Street. One takes place at lunchtime and the Paint the Night Parade in the evening after sundown. Excited onlookers fill the street as electronic floats glide along with your favourite Disney characters waving at you! Truly magical, especially when you see your children's faces full of joy and find yourself grinning from ear to ear.
2 days was a perfect amount of time to see the park and enjoy the hotel and we found ourselves carrying on our trip with a spring in our step and a smile on our faces!