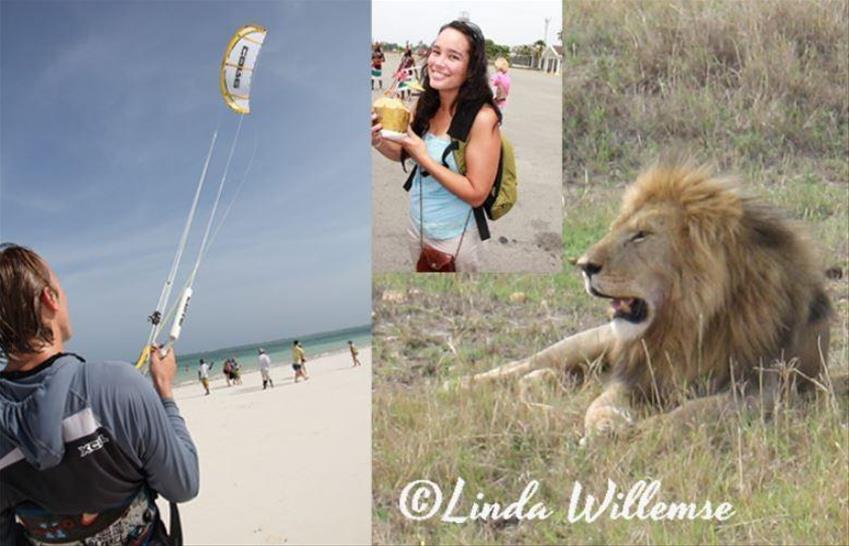 Scenes from 'Out of Africa' are not just for Hollywood actors or movie lovers. These scenes are accessible to any traveller wanting to enjoy a safe safari in Africa whilst paying a fair price. Imagine sipping your tea early morning on a veranda overlooking the Masai Mara with thousands of wildebeest grazing right in front of you. Imagine cooling off in the Indian Ocean waters whilst staying at a beach resort in Mombasa or Malindi beach. Kenya offers the best of both worlds.
Kenya is an all-round destination offering incredible cuisine and great cultural interaction with tribes such as the Maasai. The pristine beaches and fantastic wildlife seem at odds with today's modern world - it almost doesn't seem possible anymore. But thank goodness there are still places like Kenya! Adventurous travellers can enjoy golf in the Great Rift Valley, camel safaris in Laikipia, kite-surfing at the coast or mountain climbing/hiking at Mt Kenya. Kayaking, sailing, cycling and much more are also on offer.
The Great Rift Valley Lakes, known for their stunning birdlife as well as game are a must on any traveller's list. A UNESCO World Heritage Site, the three alkaline lakes of Lake Bogoria, Lake Nakuru and Lake Elementaita are on the floor of the Great Rift Valley where major volcanic and/or tectonic events have shaped a distinctive landscape. Thirteen globally threatened bird species and some of the highest bird diversities in the world are found here. For the lesser flamingo it is the single most important foraging site in the world and it is also a major nesting and breeding ground for great white pelicans. In addition this area features mammals such as the black rhino, greater kudu, lion, cheetah, Rothschild's giraffe and wild dog.
The Masai Mara is no stranger to animal lovers and is a worthy contender to be on anybody's bucket list. No visit to Kenya is complete without a few days in the bush observing the animal kingdom. This national park is also home to the annual wildebeest migration where thousands of wildebeest and zebra go in search of water and better feeding grounds. The best time to view the wildebeest migration in the Masai Mara is generally from August to early October (subject to rainfall patterns). There are many stunning lodges in the area to stay at which cater for families, private VIP parties and also more budget travellers.
A number of other wildlife areas such as Samburu, Amboseli, Tsavo, Abedares and Shimba Hills are well worth a visit.
Ask ME now to assist you in putting your perfect holiday together. I've personally travelled extensively to this stunning part of Africa and have all the tips in the bag for an unforgettable experience!