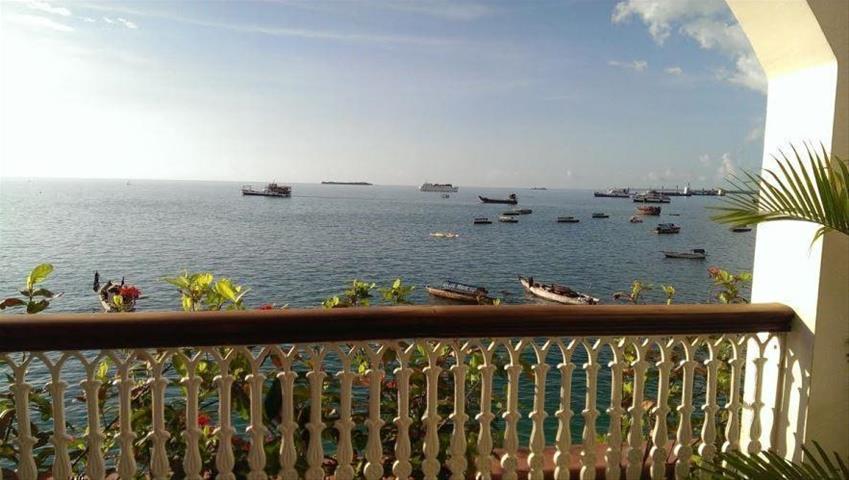 How would you think about a place that adds spices to your holiday? Feeds your longing soul for nature and simplicity, draw your face with beauty and smiles.. Zanzibar the small island on east Africa has it all ! After a short drive from the airport we arrived at Stone Town, the coastal village and the historical image of Zanzibar, We walked into our hotel the Park Hyatt and instantly were taken by the calm atmosphere and hospitality, the hotel is a descent of an old Omani palace, you may higher your expectations here when it come to rooms and service, the decoration is nearly perfect combination of a cultural vision and modern sense.
When you step out, you are right in the center of the city, swinging in its narrow streets between locals selling spices and beautifully colorful shawls, the usual tour will take you to the Anglican Church, the Old Slave Market memorial, The Sultan's Palace and the Old Fort, The corniche street is also a great place for local snacks, try the special Zanzibarian pizza and then cool it with their flavoured ice cream.
When it was dinner time we climbed the stairs to the highest rooftop restaurant in Stone Town at Emerson on Hurumzi Hotel, and had my most fascinating and authentic culinary experience ever, we were seated on floor cushions, you can request a table if you prefer, this experience is a journey by itself, your host with unparalleled hospitality will take you briefly to the history of the hotel and the town, and serve your food like telling a story, and the spices here are live music with Swahili and Arab influences that will blossom all your senses.
The next morning we were on a date with the sea, the tide was quite short so we actually walked deep on the sea to catch our wooded lazy boat, the Safari Blue Tour is a basket of wonders, sandbank sunbathing, snorkeling, dolphin watching, swimming in the mangrove, barbecue lunch and local fruits at the shore of a small island, and lots of fresh pineapple and coconut while sailing around..
Another delight was the Juzani Forest tour, the last remaining reserve in the world for the red colobus monkey, A great nature trail of watching those monkeys on the pathways, walking through an intense flora and fauna and on the wooden bridges at the mangrove forest, nature lovers will be dazzled here.
Souvenir shopping can be expensive here, but if you just can't leave without it like me, then spare a decent time to find your favorite piece at a good deal.
A proverb says when you play the flute in Zanzibar all Africa dances, and I can say when you visit Zanzibar all your senses will dance..