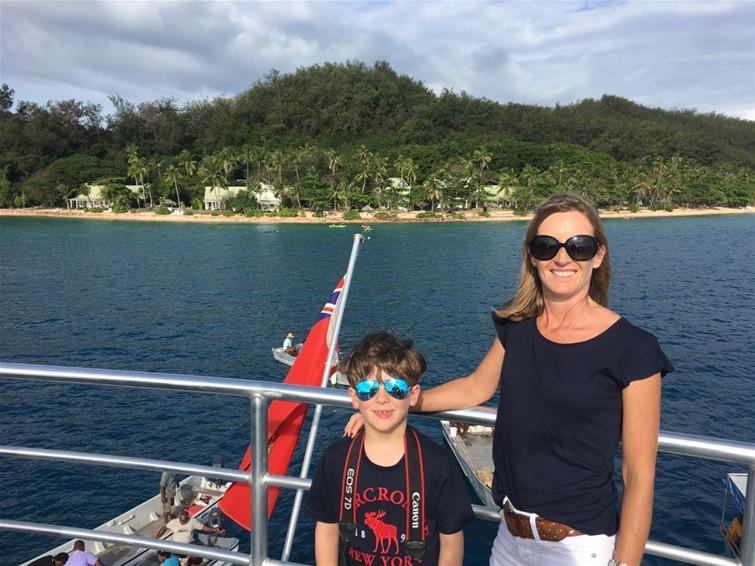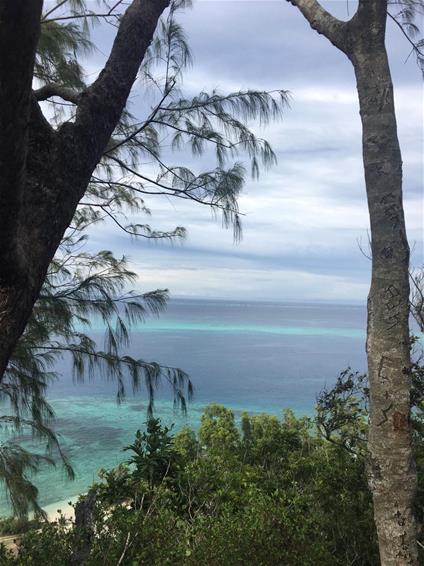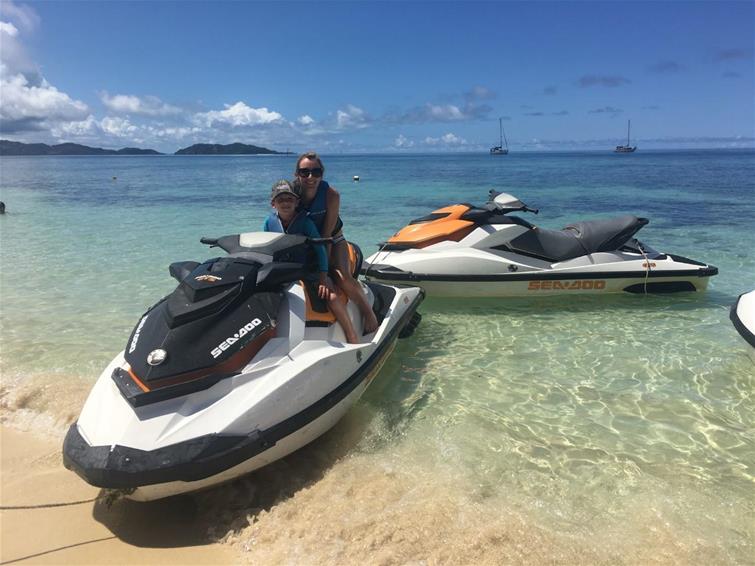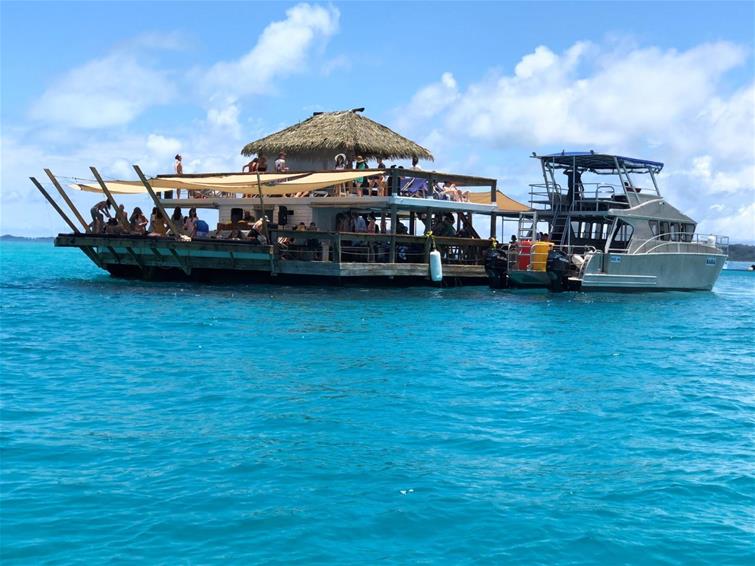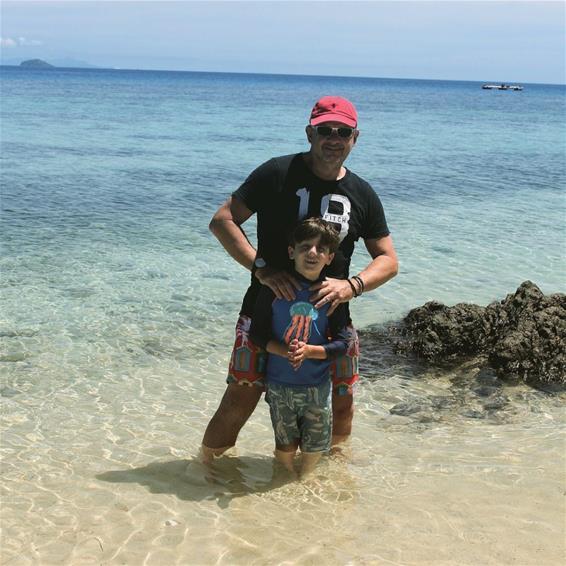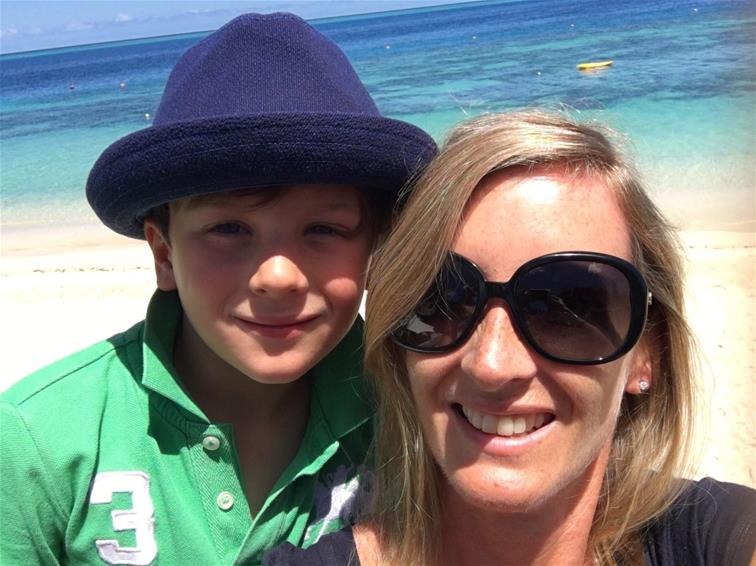 I couldn't pack quick enough for our upcoming and much anticipated Fijian holiday. Fiji has been on the top of my bucket list ever since I first saw glossy photos of beautiful islands surrounded by crystal clear turquoise water in the Conde Nast Traveler many many years ago! I can happily say that whilst I write this, sitting on my sun lounger, white sand at my feet and gazing out upon never ending green and blue water that no amount of words or photos will ever do it justice, I can honestly say that Fiji hasn't disappointed. Yes it was a bit of a mission to get to but totally worth it.
We flew down to Sydney on the direct Emirates flight from Dubai which took 13 hours. We then broke the journey and explored Sydney for 4 days. We stayed in the InterContinetal in Sydney which was in a great location for the Sydney Opera House, Circular Quay and The Rocks. Catching the ferry to Manly for lunch was a real highlight as you get amazing views of the Harbor Bridge, Sydney Opera house and lots of stunning properties that will give you house envy! We certainly ate well in Sydney and I loved having dinner at the Sydney Oyster Bar. Sitting right on the harbors edge with the Sydney Opera House behind us and the Harbor Bridge in front you certainly couldn't forget where we were.
Before we knew it our 4 days were up and it was time to make our way back to the airport for our early morning flight to Fiji. We flew Fiji Airways for the 4 hour journey and quickly learnt that Bula means hello in Fijian. Once we landed and cleared customs we had a 20 minute taxi ride to the ferry terminal for the 50 minute ride out to Castaway Island which was going to be home for the next week and makes up part of the Mamanuca group of islands in Fiji. We were quickly at our destination and were greeted by lots of the hotel staff singing to us in Fijian which was so lovely. A quick check in process was completed and we were armed with all the resort information and taken to our beach bure. The room was right on the beach and 20 steps to the waters edge. The room had a sitting area at the entrance which doubled up as 2 single beds for children to sleep on at night and day beds by day. Moving further into the room was a king sized bed and then the bathroom was behind. There was no bath but the shower was walk in, his and her sinks and a separate toilet. There was also plenty of wardrobe space. Outside the thatched beach bure we had table and chairs and sun loungers. There were several restaurants and as we had the all inclusive meal deal we could eat in any of them. They had a daily buffet and a la carte menu in the main restaurant, bar with wood fired pizza ovens. We loved Restaurant 1808 which requires a dinner reservation as there are only a few tables set up on the sand. The kids club (age 3 up) was fantastic and the staff were great fun, lots of activities were organized such as rock pooling, sandcastle competitions, bush walks, treasure hunts and Fijian dancing of which the children did a show one night for the parents. There are also two pools one being adults only with a swim up bar, a spa which offers basic massage, facials and a tennis court. The watersports team have all sorts of kayaks, 2 man sailing dingys, and snorkeling gear all free of charge. For a charge you can go fishing, scuba diving or take a boat to the outer reef to go snorkeling. We did this and saw colourful tropical reef fish, turtles, sting rays and a shark! We also hired 2 jet skis for 4 hours and went exploring some of the other islands, we moored up at Cloud 9 which is a floating bar complete with a DJ and had a drink. You have a guide with you to help navigate the reefs. I should also mention that the only place to get wifi on the island is in the main restaurant…….. it has been an absolute pleasure to be phone free and just checking my phone once a day for messages!
The staff were also extremely friendly and very quickly learnt our names which was a lovely personal touch. This is a great resort and extremely family friendly, if you were after a romantic holiday for two this wouldn't be your resort! We have loved our time on the island and it will be very hard to pack up and leave tomorrow, but all good holidays have to end in order for new holidays to be planned and taken. So, I know we will leave tomorrow for another few nights in Sydney before the final long journey back to Dubai having had the best relaxing family holiday where so many happy memories have been made.