Spend Eid at Anax Resort & Spa
Prices from AED13,665 for 2 Adults
Try to imagine a perfect Cycladic village – it would probably look exactly like Agios Ioannis. Then step into Anax Resort in Mykonos and you'll immediately sense: This isn't Mykonos as you know it. Immerse yourself in the pristine beauty of a private oasis within a cosmopolitan destination. A flawless example of laid-back yet luxury island life.
Enjoy dinner under starlit nights on the terrace or on the beach; wake up to breakfast with blissful sunrises, viewed right from the balcony of your suite. The Anax team strives to create a transformative experience — guests can be as relaxed or as adventurous as they wish.
BEACH LIFE

The discerning guests of Anax Resort & Spa may enjoy full access to the beach that is right in front of the hotel. Feel the gentle caress of ocean breezes at this lauded destination for swimming, or simply relaxing on the loungers.
Be the first to walk across the picturesque pathway that meanders along the beachfront property, under the uninterrupted views of the starlit sky.
DINE UNDER THE STARS

Anax is the perfect place to indulge in a delicious culinary journey just for two. Dine and wine under the stars at the most atmospheric setting possible with remarkable tastes of creative cuisine.
An epicurean heaven at the heart of this vibrant Mykonos resort. Truly a feast for all senses.
LUXE POOL LOUNGING

After a long day of exploring a new destination, there is nothing more relaxing than soaking in a luxurious pool. Spend a pleasant day by the pool, in an oasis suspended between the sea and the sky, sipping your favorite drink or enjoying a snack.
Indulge into moments of sheer replenishment overlooking the stunning Aegean Sea.
Terms and Conditions:
Price based on 2 Adults at Anax Resort & Spa. Staying in a Deluxe Sunset Double Room on a bed and breakfast board basis. Check in 28th June 2023 for 5-nights. Subject to availability. Give me a call for further details.
Prices from AED13,665 for 2 Adults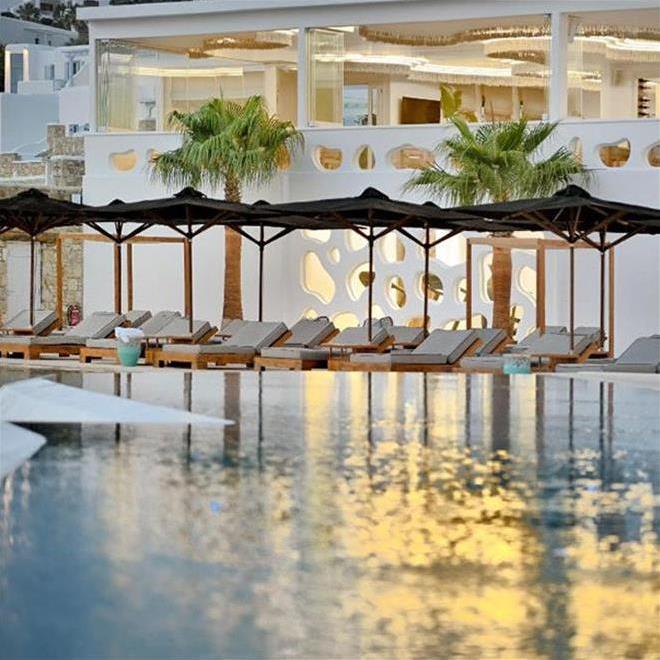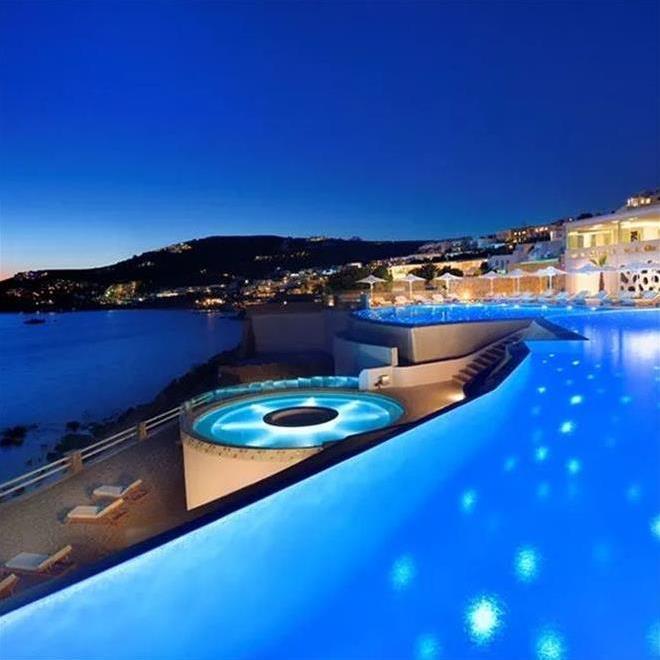 The Small Print
These offers are brought to you by Travel Counsellors LLC. Some of the offers contained within may be fulfilled by third party Tour Operators or suppliers. Terms and conditions apply to any booking and they are available upon request. The offers and prices contained in this offer are subject to availability and can be withdrawn or amended at any time without notice to you. Prices and information correct at time of distribution.