China Tour to Beijing X'ian and Shanghai
prices starting from AED17,750 per person
Follow in the footsteps of the ancients – up the ornate steps of the Forbidden City and to the ramparts of the Great Wall, snaking its way across the rolling countryside, and through the winding ancient alleys of Beijing's hutongs to learn about Chinese traditions over a home-cooked lunch.
Day 1 - Say Ni hao to China
Launch your discovery of China in its cultural heart. Transfer to your Beijing hotel where you'll meet your Travel Director for a Welcome Reception drink and local appetisers this evening.
Day 2 - Discover the Icons of Beijing
Delve into Beijing's rich imperial heritage, beginning your encounter with the remnants of centuries-old dynasties in the world's largest public space, Tiananmen Square. Tread in the footsteps of emperors, passing through the south gate to the UNESCO-listed Forbidden City, the imperial palace for emperors and their households for over five centuries. Immerse yourself in the ancient rituals, traditions and history of this palace complex before lunch. Continue to the tranquil Temple of Heaven, another UNESCO Heritage Site, once visited by the emperors of the Ming and Qing dynasties to pray for good harvests and divine guidance. This evening, the salty, sweet flavours of succulent Peking Duck take centre stage during a Regional Dinner.
Day 3 - Journey to the Great Wall
We leave the city behind, bound for the iconic Great Wall of China at Juyongguan. Standing on its ramparts, we look down on the Chinese countryside which its walls successfully defended against marauding nomadic invaders. Watch it snake thousands of miles into the distance as you imagine how these man-made fortifications were built and rebuilt from the 5th century B.C. to the 16th century. Then, walk the Sacred Way past the imposing stone statues that guard the Ming Tombs and remains of 13 emperors of the Ming Dynasty.
Day 4 - Explore Beijing
A leisurely start to our morning sees us embark on a rickshaw tour around the ancient narrow alleyways of the courtyard Hutong residences. We Connect With Locals, joining a family for a delicious meal of traditional Chinese cuisine at a Be My Guest lunch, followed by a visit to a tea house, where a Local Specialist prepares and serves tea, explaining the historic tea-making ritual. This afternoon, we'll indulge in a relaxing foot massage at the Foot Reflexology Centre.
Day 5 - Travel to Xi'an
We fly to Xi'an, which reveals its role as the ancient departure point of the Silk Road. Visit the Great Mosque, one of the oldest, largest and best-preserved mosques in China. According to historical records it was built in 742 during the Tang Dynasty and is a combination of Islamic art and traditional Chinese architecture.
Day 6 - Uncover Xi'an's Treasures
Visit a local primary school (during school-term) to exchange a few Chinese and English words with the children and teachers. Trafalgar will donate some much-needed supplies as part of your school visit and MAKE TRAVEL MATTER® Experience. Next, descend into Emperor Qin Shi Huang's subterranean tomb to see his terracotta army for the afterlife, another UNESCO-listed site. For lunch, enjoy a traditional meal of Chinese noodles, then continue with a visit to a Jade factory, the favoured stone of emperors and more precious to the Chinese people than gold.
Day 7 - Onwards to Shanghai
This morning, your choice of activities gives you an opportunity to mimic the graceful movements of a skilled T'ai Chi Local Specialist, or consider joining a cycle tour around part of the ancient City Wall of Xi'an. We Dive Into Culture at a local restaurant, watching a demonstration in the art of making dumplings, with an opportunity to sample these for lunch. Savour the juicy flavours of these boiled, steamed and fried treats, transporting you back to ancient China, before transferring to the airport for our flight to Shanghai. Ascend to the 88-storey Jinmao Tower for panoramic views of the skyscrapers that loom over the most populous city on earth.
Day 8 - Experience Shanghai
Stroll down Shanghai's famous 'Bund' with a Local Specialist, admiring the neoclassical colonial buildings that have lined this city's renowned waterfront since the early 1900s. Learn how this marshland was transformed into one of the world's most important trading hubs. Then, continue to the winding streets and vibrant markets of Old Shanghai to discover the how the customs and traditional lifestyle of this area have remained relatively unaltered. Enjoy some free time for lunch and shopping in the Old Town before we Dive Into Culture during a visit to a silk museum. This evening, indulge in a performance by the Shanghai Acrobatic Troupe.
Day 9 - Shanghai Your Way
Spend a day exploring the Paris of the East on your terms – shop for delicate Chinese ceramics, or consider joining an Optional Experience to Zhujiajiao, an ancient water town founded more than 1,700 years ago. In its heyday, Zhujiajiao was a bustling market town. Today, old historical buildings such as rice shops, banks, spice stores and even a Qing Dynasty post office can still be found as you stroll down its ancient streets and wander across the many stone bridges that crisscross its canals. This afternoon, you'll have some free time at leisure before joining your travel companions for a Farewell Dinner.
Day 10 - Farewell Shanghai
Our mystical encounter with China at its end, take a transfer to Shanghai Airport for your onward flight.
Terms and Conditions:
Included. An expert Travel Director and professional Driver, cherry-picked hotels, all tried and trusted, all porterage and restaurant gratuities, all hotel tips, charges and local taxes, breakfast daily and up to half of your evening meals, must-see sightseeing and surprise extras, audio headsets for flexible sightseeing, luxury air-conditioned coach with Wi-Fi in most countries or alternative transportation (such as rail journeys), optional Experiences and free time. Flights from Beijing to Xi'an and Xi'an to Shanghai. 9 Breakfasts, 1 Welcome Reception, 1 Be My Guest, 4 Lunches, 1 Regional Dinner, 1 Farewell Dinner and 9-nights of accommodation.
prices starting from AED17,750 per person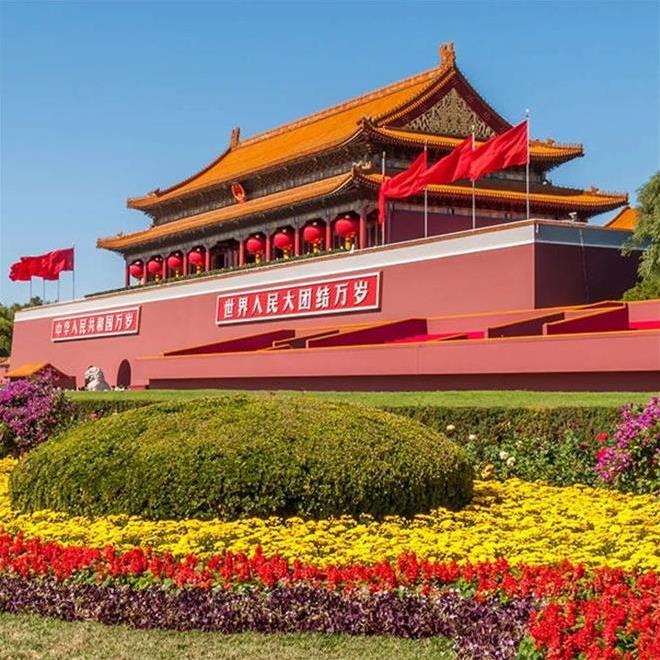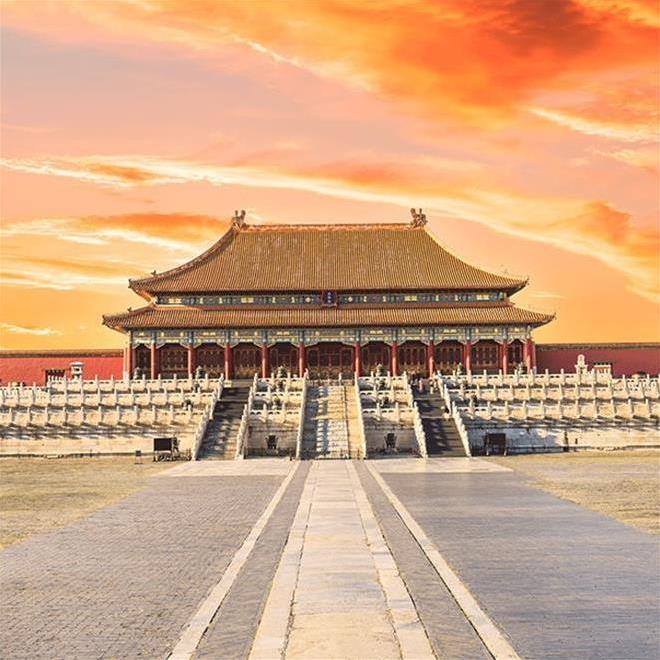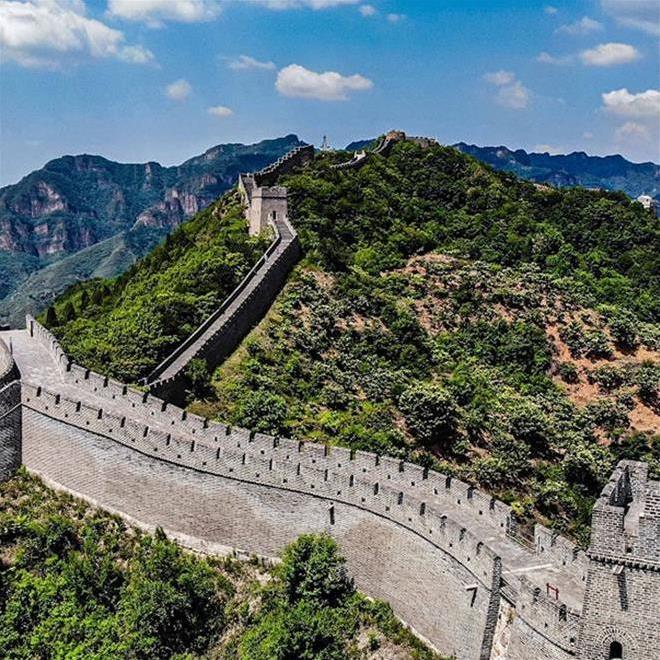 The Small Print
These offers are brought to you by Travel Counsellors LLC. Some of the offers contained within may be fulfilled by third party Tour Operators or suppliers. Terms and conditions apply to any booking and they are available upon request. The offers and prices contained in this offer are subject to availability and can be withdrawn or amended at any time without notice to you. Prices and information correct at time of distribution.