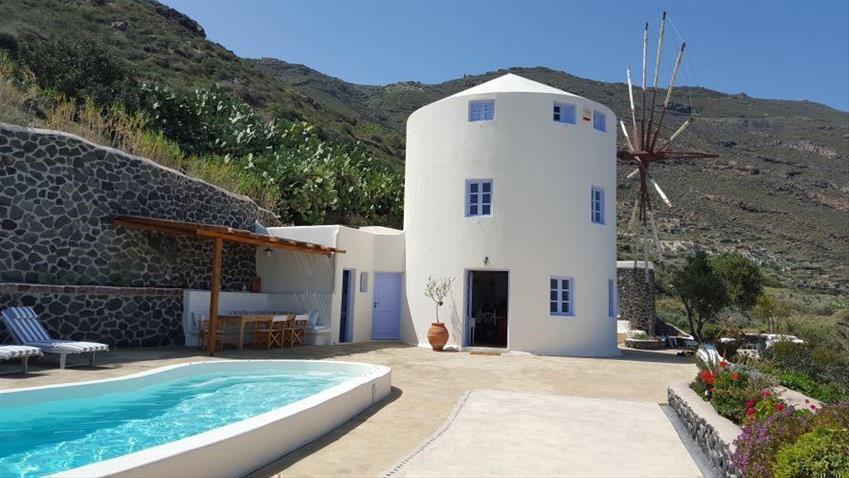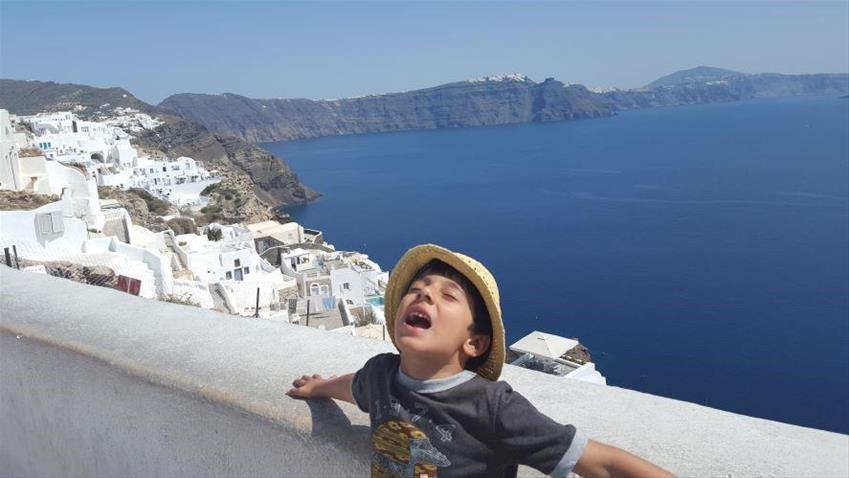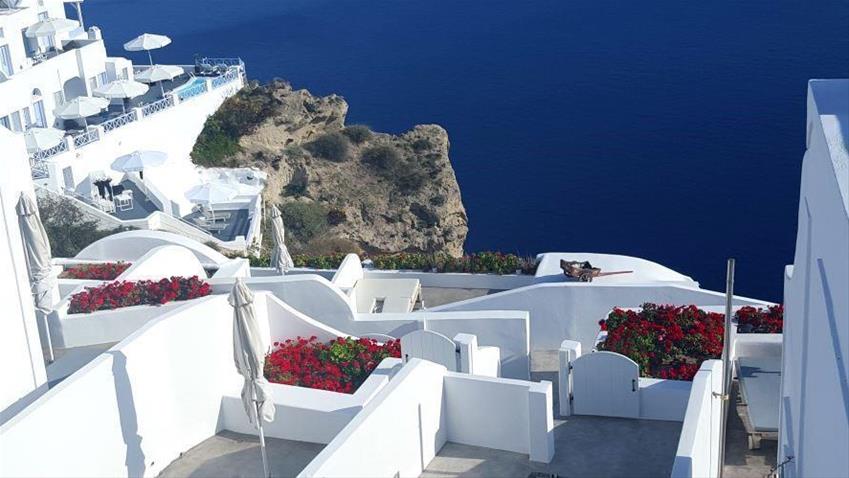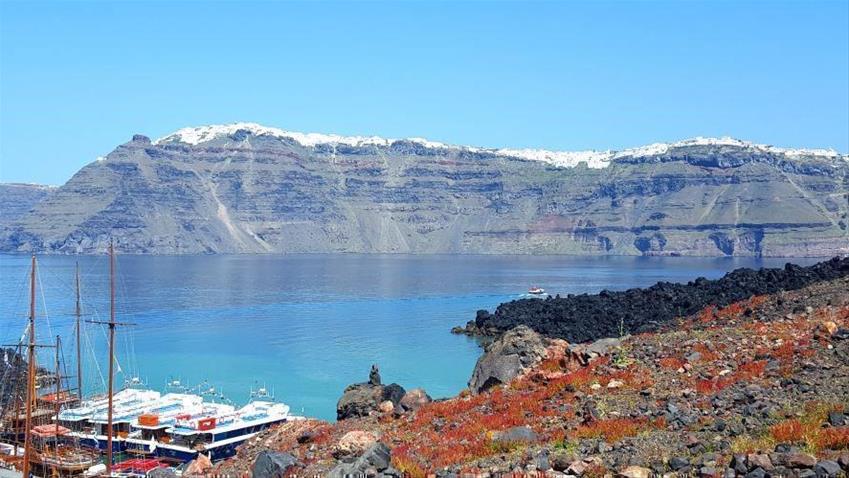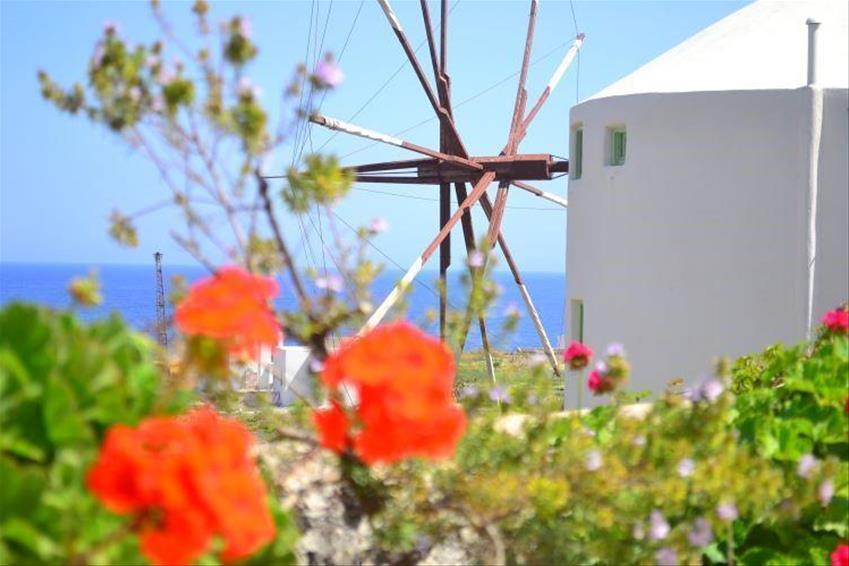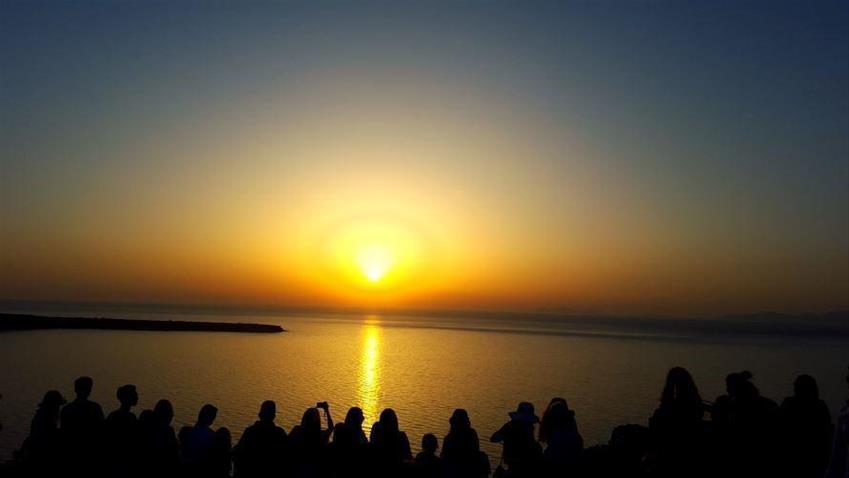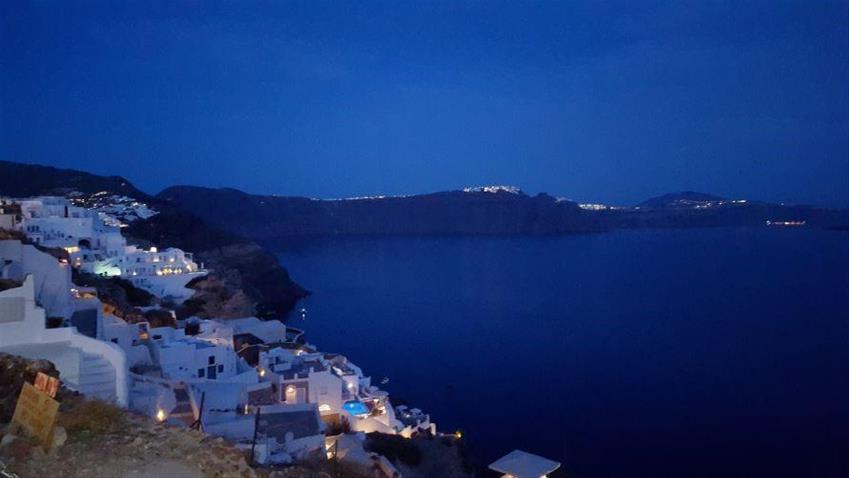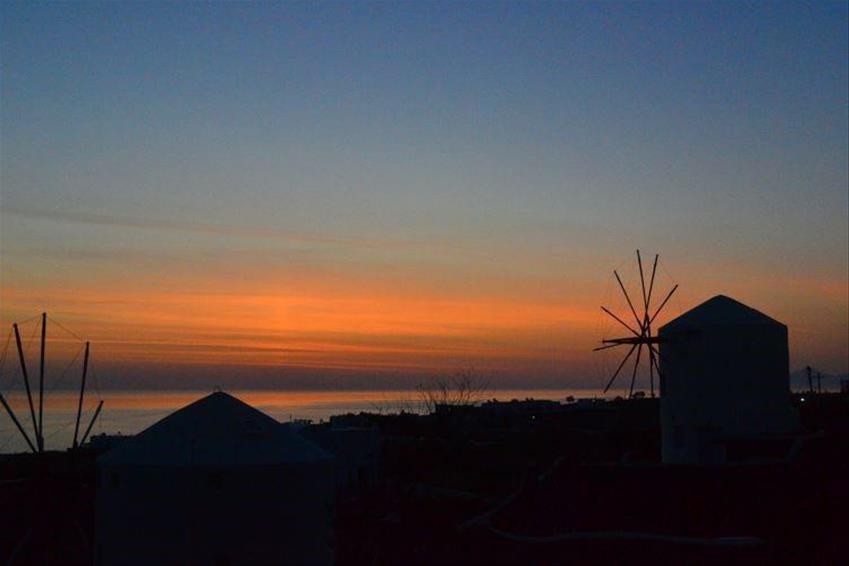 The Greek isles are a summer paradise and that's what I had read and heard from every one! However, I was curious to explore this beauty during spring because of two reasons – one my son's (who is 6 years old) school spring break and secondly to avoid the crowded islands.
And the wait was over when we actually arrived to Santorini via a fast ferry (SeaJet) from Mykonos (another Greek island) to this pearl of the Aegean –Santorini ! (did you that the whole complex of Santorini is still an active volcano).
Everywhere I looked was a picture perfect moment, caldera view, inky blue water, pretty blue domed churches, hundreds of whitewashed buildings and the see the sun dive into the Aegean Sea –It truly is a sight to behold.
We hired a car as this is the best to explore the island and go on for a lovely drive on a cliff !!
Our driver handed over the car to us at the port and was also kind enough to drive us to our Villa. There are different areas to choose for your stay depending on your likings, budget and the view :). We chose Imrovigli , in a beautiful Windmill Villa.
An island with more churches than houses and more wine than water?
Take a cable car or a donkey ride to Amoudi bay.Take a hike to the Volcano tour. Jump off the boat into Hot Springs.
And then the day brings you the hour where you make it to the top of Oia so you can celebtate your day with the breathtaking sunset ! There is something magical about sunsets. Its makes us quite, stops our rushing mind and brings us together !!!Watching an amazing sunset with your best friend or with your love is something you will always remember !
What to pack – Flat shoes, flat shoes and flat shoes ! No jokes ! The steps and the streets can be very steep! And obviously light weight clothes to keep cool because it gets very hot in Santorini !
Finally, soak it all in ! we were there only for 4days and it went so quickly, just make sure you cherish every moment of this gorgeous island.