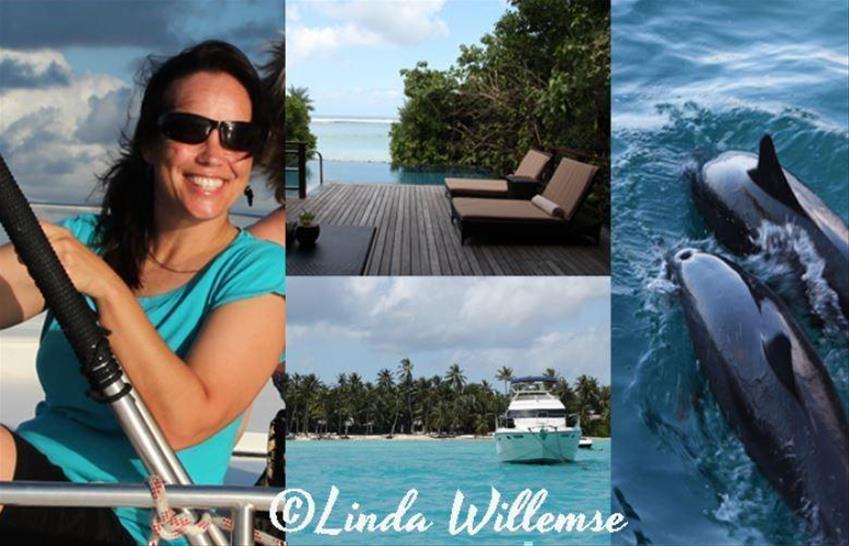 After swimming amongst giant sea turtles, spotting Dory's and Nemo's while snorkelling, I just sat on the front of the boat, wind blowing through my hair admiring the Shangri La Villingili Resort and Spa on the tiny island as we approached. I have totally fallen for this gem in the Maldives! Just over an hour's flight south from Male (the capital of the Maldives), and under 4 hours flight from Dubai, this Indian Ocean Island is great for a short or long getaway.
Villingili is 3km long and offers great water sports activities including diving, snorkelling, kite-surfing, windsurfing, kayaking, jet skiing, parasailing and sailing. It's enchanting spell isn't limited to the white beaches and torquise water. There is a lush 12 hectare forest, towering banyan trees, approx. 17,000 coconut palms, 45 species of plants, 3 natural fresh water lagoons and nature trails for adventurers to explore. Each villa has its own complement of bicycles for you to use or if ultimate relaxation is your goal, you can be shuttled around in a golf-car. There is also a golf course, spa and yoga centre, kids club and 3 restaurants to choose from on the island.
Accommodation varies from stunning villas built on silts in the ocean to beach villas with private infinity pools. The rooms are amazingly luxurious with loads of space, a beautiful bathroom with bath, inside and outside showers as well as the expected mini-bar and coffee station. There are options for Villas which cater for families with small children while others offer complete privacy with a separate living room.
Aside from being a superb establishment, Shangri-La has a great biodiversity conservation plan in place, supports local business and has good recycling practices. This island really surprised me on so many levels.
Overall the Maldives was a fairy-tale experience and I would love to share it with as many friends as I can! I highly recommend this part of the world to anyone – from water sport junkies to those just needing to put their feet up in an idyllic environment.
Ask me for more details or a cost estimate: [email protected]