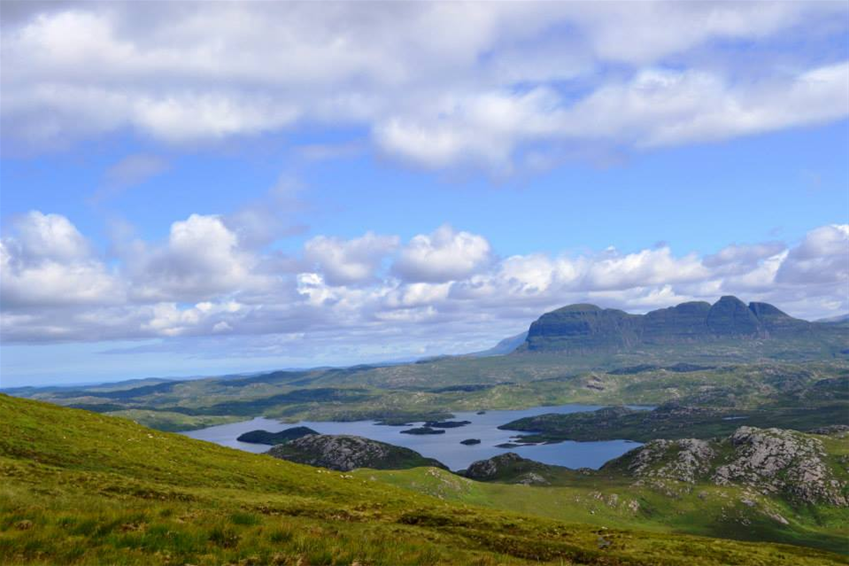 With my husband being a Scotsman I have been back to the land of kilts, bagpipes, mountains, lochs and seafood to die for, several times but this trip we decided to go for a proper island hopping road trip. We took three weeks and set off on a journey to discover the west coast of Scotland.
Scotland is stunning and even more stunning if the sun shines. Luckily for us we only had a couple of days when the rain set in and was a bit dreich as the scots say.
The journey started from Glasgow airport. We headed an hour North from Glasgow airport into the Trossachs to a stunning lake called Loch Ard. One of the true charms of Scotland is that you don't need to drive far out of Glasgow or Edinburgh and suddenly you are in a highland escape.
We stayed in a traditional country B&B sitting on the banks of the Loch (a millennium miles away from our busy Dubai lives). Walking or running (husband) through the forests really was a perfect start to the holiday. After the relaxed start we jumped in the car for a long days drive up to Oban on the West Coast so we could get a ferry over to the island of Mull. Of course we couldn't jump on the ferry before we had a poke (bag) of chips with a side of mussels!! My dream. On Mull we headed north to our next stop in Tobermory.
Tobermory is a small harbour town on the North coast. The complete bay is end to end with restaurants, pubs and little stores to take you back in time. The gastronomy highlight has to be a little restaurant called Cafefish, where you must have the daily changing seafood platter.
The drive down the West coast of Mull is just magic.The sun shone as we meandered our way south along the coast taking in Calgary bay, watching sea Eagles dive for their lunch and sneaking into a local cafe for some freshly baked cake.
From Mull we set our GPS to the Isle of Skye. Even though I was pregnant on this trip and therefore taking multiple naps, the scenery was amazing and kept me awake (most of the time). Skye has become quite famous as several blockbuster movies have been filmed there in recent years. With its new found fame I would suggest to avoid visiting the island in peak season otherwise you will be met with a traffic jam of camper vans. As it was we were visiting in June and we could navigate our way without too much trouble. The weather wasn't quite as kind but we still managed to get to the Fairy Pools and go for some memorable meals in 'The School House' and brisk walks along the breathtaking coastline.
The next destination was further North to Ullapool. Even for my husband this was undiscovered territory so we were really excited. Ullapool itself is a port that still today serves as a castoff for boats to the isle of Harris. The town has some fab restaurants and if you have packed your hiking boots then head up to Achiltibuie. The area is called the Summer Isles and if you are lucky enough to have a clear sunny day the landscape will be one you will not forget. White beaches go on for miles, water as clear as the Maldives (although not as warm!!) and grazing highland cows and sheep breaking up the mountainous backdrop.
After a couple of days in the Summer Isles we drove East to Moray and Speyside to visit some friends. The Spey river runs through a gorgeous part of Scottish countryside and host to over half the whisky distilleries in Scotland. My husband definitely enjoyed the Macallan distrilliery more than me as the hops smell was not ideal for a pregnant wife. We did have time to drop into our 10th castle of the trip. Ballindalloch castle and gardens showcase a step into the centuries old architect and history. What a perfect way to finish our Scottish escape.