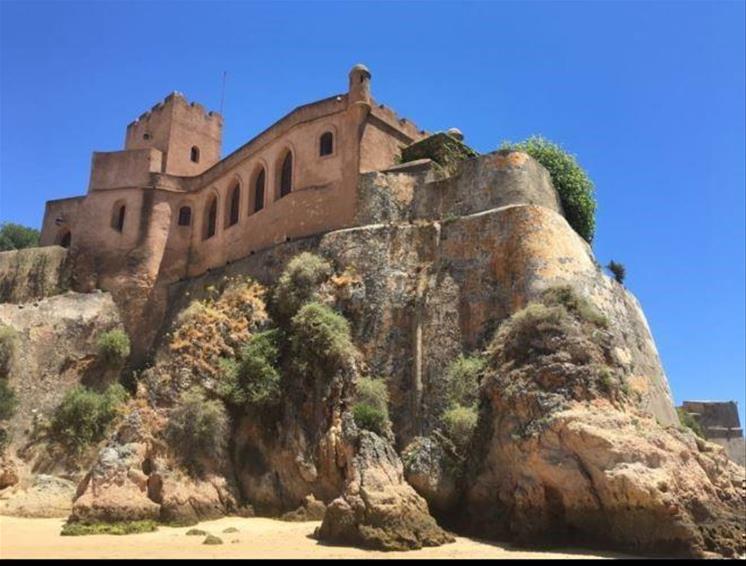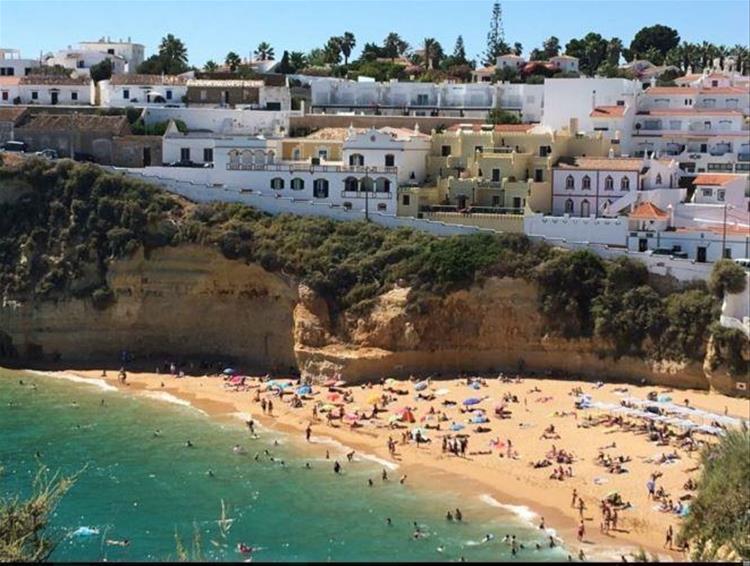 I have been on holiday to the Algarve in Portugal many times during my younger days to visit friends who worked there for the same travel company as I. Back then I didn't venture much further than the pool or the night spots and I didn't appreciate the beauty and culture Portugal had to offer.
I had also been once before with my young family and friends with children of a similar age. We chose to stay in a fully equipped villa with a bbq so we could self cater for a few fussy eaters. When they were younger a play in the pool and the occasional trip to the beach was enough to occupy our little ones.
This was a different holiday requirement as we went with our now teenagers who really wanted a holiday which had access to plenty of activities. We also decided that we would like to stay in a small resort this time where we could walk to local restaurants and shops. My son, husband and I are quite foodies and we really wanted to try Portuguese cuisine, especially the locally caught fish. My daughter however still remains a little more fussy than us so we needed somewhere to cater for us all. I personally also wanted to see a more typically Portuguese town, unlike on my previous trips to the Algarve and somewhere more quaint. I imagined myself sitting in a square sipping coffee and watching the local life go by. A tall order with teenagers!
After some research and a chat with a friend and customer about what we wanted out of our holiday we came up with the small town of Ferragudo. I found some great self catering apartments that were perched on a hill just above the town and a short walking distance to the local square with restaurants surrounding it and quaint little shops along pretty narrow streets. There was a selection of fish restaurants along the small harbour and Italian, Tapas, Steak, Portuguese and a variety of other restaurants that catered for all our needs very nearby.
We hired a car for the duration of our stay which was very reasonably priced and collected it from Faro airport. Ferragudo was an easy drive of one hour from the airport. There was free parking directly outside the apartments as well as a little supermarket in the small complex which had fresh bread and croissants delivered daily and a good selection of groceries, ice-creams and soft drinks that unusually they let you purchase for around the pool. So we were happy because they weren't the usual hotel prices and so were the kids because they could have more. There was also two lovely pools, one big one for families and the other smaller pool geared more towards adults. We didn't try the main restaurant in the evening because there was so many good ones to choose from in the town but we did have sandwiches and burgers there during the day which were very good. There was a great roof top bar that served cocktails and a selection of other drinks with a view over the town. A small activity room which included a pool table kept my two teens occupied during the midday sun a few times and there was a little play area for the younger children.
During the ten days we spent there we played golf several times of which there was lots of courses to chose from within a short drive away, karting on a big impressive new track and we had day trips out in the car visiting other towns and beaches. Carvoeira is a popular place to visit where we had a lovely coastal walk then stopped for ice-cream after a steep walk down to the main town past the pretty little houses.
We also drove to Lagos a much bigger town with lots of shops, different places to eat and drink and a beachfront market. We enjoyed a short little boat ride over the estuary from Ferragudo harbour to Praia da Rocha which had more of a resort feel with a long golden beach and lots of tourist bars, cafes and restaurants. There are some lovely beaches in Ferragudo, Praia Grande and Praia do Pintadinho being just two. If you wander down to the beach nearest to the village (Praia da Angrinha) you will see the beautiful Fort of São João de Arade which began life in the 15th century as a look out tower. The beaches are worth exploring, either by car, or by foot. You'll find signposts for the beaches, and several bar-restaurants as you travel around in case you want to pit stop for a drink or something to eat. The beaches have so much character with craggy rocks and caves and some have little beach bars that serve grilled mackerel and garlic prawns. The children loved jumping in the waves. It is the Atlantic that surrounds the coast so the water is on the chilly side and it can be a bit choppy on windy days but not in the more sheltered bays.
While we were there it was early in the summer season and it was a little windy some days but the sun shone every day with blue skies and we had actually just missed a heat wave in Portugal. Our only disappointment was that we left booking a kayaking trip in the caves late and the only day available was the one before we left. Unfortunately it was the windiest day and the trip was cancelled because of weather conditions out to sea. We had been highly recommended this trip by a friend who had been a few times as it was organised by a local marine biologist. They offered other trips including fishing trips and bbq's so that's one for next time!
We would definitely go back to Ferragudo and although our holiday was for older children the place and the apartments offered a lot for younger children and there were several young families staying there.
I even got my wish a few times to sit drinking coffee in the square eating a traditional Portuguese custard tart called a Pastel de nata which the kids agreed to if we had a game or two of cards!
If you like the sound of this holiday and would like to hear more or you need any help organising your family holiday, please give me a call,