Visit the Land of Bhutan
Prices from AED17,390 for 2 Adults
In a world where everything moves quickly, Bhutan offers a respite. Here, you can find earthly joys like archery, traditional architecture and crafts, breath-taking hiking trails, healing hot-stone baths, and chilli and cheese dishes made at home. But there's another Bhutan too - one that is suggested by the prayer flags floating across gorges and fluttering on hillsides. It's where cheeky humour meets deeply held beliefs, and the vast landscapes and leisurely travel nurture a sense of peaceful awe.
Bhutan is an emerging destination for nature lovers, culture fans, wellness enthusiasts and adventurists. The kingdom is known for its awe-inspiring landscapes, clear blue sky, crystal-clear glacial rivers, beautiful forests and valleys, vibrant culture, a rich Buddhist heritage and hospitable people. From visiting temples and monasteries and exploring the country's culture, to hiking, biking, camping, rafting and bird-watching, there is something for everyone.
If you wish to venture onto untrodden paths, the highlands of Bhutan is the perfect place. The highlands of the kingdom of Bhutan weave its own spell. For instance, the Gasa district, located at an elevation between 1,500 t0 4,500m above sea level, is home to some of the highest Himalayan mountain peaks in the country. Many species of medicinal plants and herbs, over a hundred clear glacial lakes that feed some of the biggest river basins in the country, and various species of birds and animals like yak, musk deer, blue sheep, snow leopard, and the national bird and animal of Bhutan, raven and takin are found here. It is also home to some of the most breathtaking high mountain trails, including the famous Snowman trek.
The annual Royal Highland Festival is held in Laya in the Gasa district every year from 23- 24th October where visitors can learn about Bhutan's nomadic lifestyle and experience vast, untouched landscapes of the Himalayas.
Terms and Conditions:
04 nights' accommodation on twin sharing basis. Meal Plan as mentioned above [FB: Bed & Breakfast and all meals]. Full day tour of Thimphu. Half day tour of Paro and trek to Taktsang Monastery (Tiger's Nest). Sustainable Development Fee (Royalty) & taxes @ USD 200 per person per day. Bhutan visa fee (@ US$ 40). All transfers, sightseeing tours and excursions will be by an air-conditioned vehicle as per the itinerary. In Bhutan there will be an English speaking accompanying guide and Sightseeing and Entrances. ? Travel Counsellor representative for assistance on all arrival and departure transfers with meet and assist. A cell phone with local SIM for the length of stay in Bhutan. Mineral water and picnic hamper in the vehicle during long drives. All currently applicable taxes, including the service tax of 5% applicable on total invoice amount. Terms and conditional apply.
Prices from AED17,390 for 2 Adults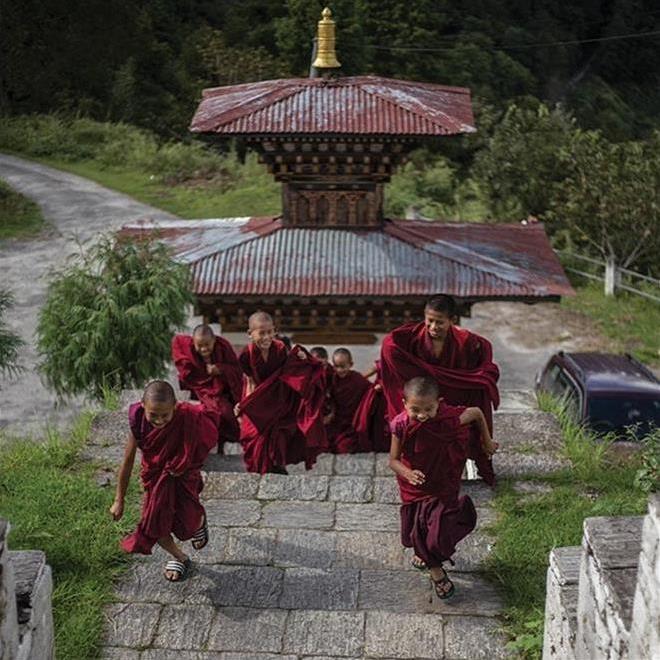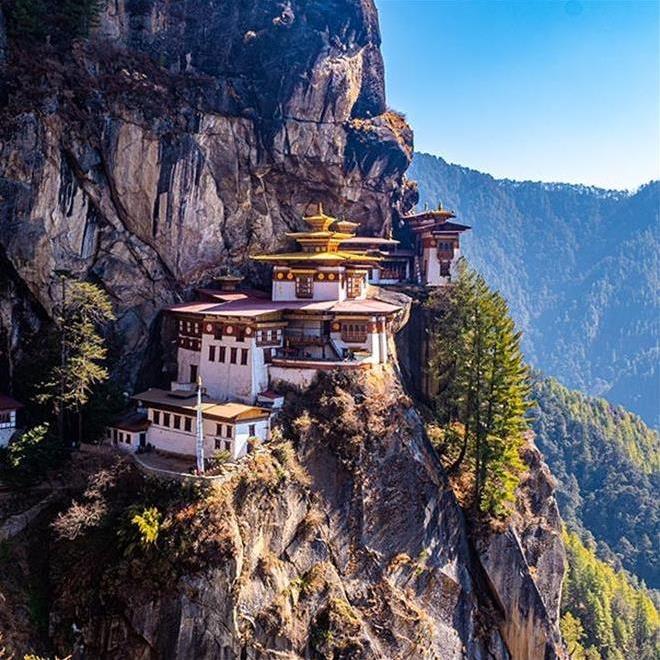 The Small Print
These offers are brought to you by Travel Counsellors LLC. Some of the offers contained within may be fulfilled by third party Tour Operators or suppliers. Terms and conditions apply to any booking and they are available upon request. The offers and prices contained in this offer are subject to availability and can be withdrawn or amended at any time without notice to you. Prices and information correct at time of distribution.