Private Cairo: Treasures and Tut Tour
Prices from AED625 for 2 Adults and 2 Children
What's a trip to Cairo without a time warp back to ancient Egypt? This private Cairo tour takes you through time from the modern-day streets of the city to the ancient treasures of the Egyptian Museum. You'll wander past Cairo's current icons, like the new Opera House and Liberation Square, the site of many political events during the 2011 Egyptian Revolution.
You'll see street art and graffiti throughout the square, representing Egyptians' views about the Revolution and political parties. From there, your private Cairo city tour will take you to the museum, where you'll head back in time to the world of the ancient Egyptians. Your local guide will regale you with stories of ancient Egyptian beliefs, as you examine thousands of artifacts in one of the greatest museums in the world. You'll see not just collections from the era of the pharaohs, but also artifacts ranging from prehistoric to Roman times — in fact, there are roughly 120,000 objects in total in the entire museum!
Mind-blowing. Of course, for most, the highlight of all these unearthed treasures is the funerary artifacts from Egypt's most infamous king: the one and only King Tutankhamun. Get ready to be dazzled by golden gems. Once you've wandered the halls, your private Cairo tour will take you for a lunch break of some koshary, one of the most popular dishes in Egypt. You'll head outdoors for a Nile cruise and board a felucca, a traditional sailing boat that has been used by the Egyptians for thousands of years. Chat with the captain to gain some insight into his day-to-day work, then head back to the mainland to reunite with modern-day Cairo once again.
Terms and Conditions:
Price based on 2 Adults and 2 Children on a Private Cairo: Treasures and Tut tour. The tour will start on 6th February 2023 for 1-day. Subject to availability. Give me a call for further details.
Prices from AED625 for 2 Adults and 2 Children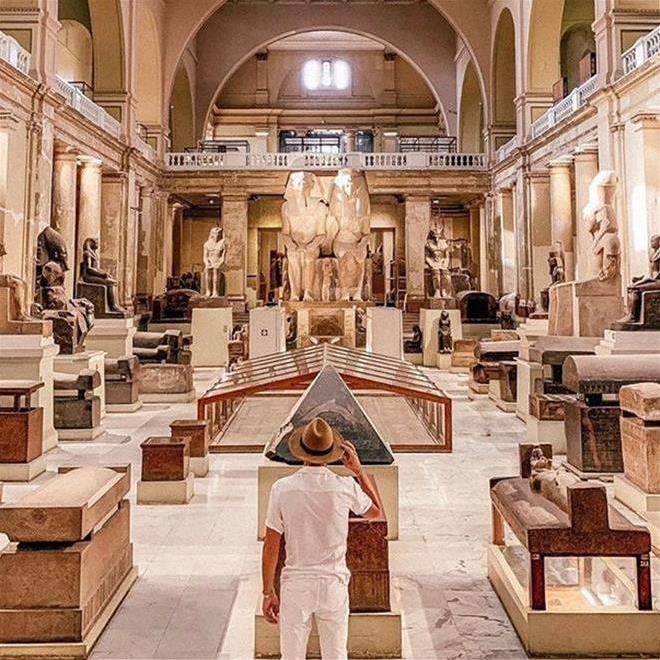 The Small Print
These offers are brought to you by Travel Counsellors LLC. Some of the offers contained within may be fulfilled by third party Tour Operators or suppliers. Terms and conditions apply to any booking and they are available upon request. The offers and prices contained in this offer are subject to availability and can be withdrawn or amended at any time without notice to you. Prices and information correct at time of distribution.