Land of the Northern Lights
Price from AED4,000 per person, sharing
Our best-selling Iceland tour! This 5-day whirlwind adventure of Southern Iceland takes you from cool city streets to rugged mountains. From the inviting Blue Lagoon to erupting geysers. From thundering falls to the elusive Northern Lights. See the best Iceland has to offer in five days.
Trip Highlights

• Reykjavik - explore Iceland's colourful capital, where every street bursts with cool Nordic style

• Hella - spend two nights in Iceland's stunning countryside - the ideal spot for hunting the Northern Lights

• Blue Lagoon - unwind and rejuvenate in the mineral-rich waters

of the Blue Lagoon

• Eyjafjallajökull - where a roaring volcano hides beneath the glacial

surface

• Seljalandsfoss and Skogafoss - Iceland's iconic waterfalls

• The Golden Circle - a once-in-alifetime route, complete with geysers, Gullfoss falls, and Thingvellir National Park

• Reykjanes Peninsula - the remote edge of Iceland, home to hot springs, rugged hills and mountains, and rural villages
Day 1 : Reykjavik

Reykjavik. Welcome to Iceland and the start of your Northern Lights

adventure!
Day 2 : Heading to Hella & the Blue Lagoon

Departing our Guesthouse this morning. We meet our tour guide and fellow travel companions for the next three days. We start with a city tour of Reykjavik where we'll see some highlights of Iceland's quiet capital. Next we head out to the Reykjanes peninsula famous

for hot springs, picturesque mountains, bird cliffs, light houses and quaint fishing villages. Later on we get to relax in the warm blue waters of the famous Blue Lagoon. This evening, we hear all about the Northern Lights and once darkness falls we head out in the garden and wait for this beautiful natural phenomena to appear.
Day 3 : Grumbling glaciers and roaring falls

Today we head along the south coast and reach the area near the

active volcano that is beneath the Eyjafjallajökull glacier. We stop at

the high but narrow Seljalandsfoss waterfall, which is 65 meters high

and plunges from the mountain. Next we visit Skógar folk museums, which contains an outstanding collection of farm and domestic artifacts from Iceland's past and several turf-built houses. Nearby is one of the most impressive waterfalls in the country; the 62 meter high Skógafoss waterfall. In the afternoon we offer an optional glacier walk. The Sólheimajökull glacier tongue extends from the great Mýrdalsjökull glacier, down to the sandy plains of the Icelandic south coast. The spectacular surroundings are marked by rugged and majestic rock formations thoroughly shaped by the glacier. On this fun, safe and easy to moderate glacier walk you get to explore the wonderland of ice sculptures, water cauldrons, ridges and deep crevasses on the breathtaking Sólheimajökull glacier. While enjoying all the features of the glacier and its spectacular surroundings, you will learn more about the behaviour of glaciers and their impact on nature. No technical requirements are needed

for the tour as an experienced glacier guide will teach you how to use basic glacier equipment, such as crampons and an ice axe which are provided for glacier walk tours. The unique experience of a glacier walk on one of the many retreating glaciers of the world is sure to leave lasting memories.
Day 4 : Geysers and Gullfoss on the Golden Circle

This morning we learn about the indigenous Icelandic horse and its

history and special qualities. We also visit a geothermal greenhouse seeing steam from the Geysir geothermal fields as you arrive. There is a variety of hot springs and bubbling pools. The original geyser is now dormant but has been replaced by Strokkur "the Churn" which erupts at 5-10 minute intervals. Continuing on to Gullfoss "the golden falls", a double waterfall that tumbles 34 meters into the Hvítá River. Next we travel inland to Thingvellir National Park,

a UNESCO World Heritage Site before returning to Reykjavík for one night.
Day 5 : Reykjavik to home
Terms and Conditions:
What's Included • 4 breakfasts, Standard: 4 nights in simple hotels and traditional cottages (As an upgrade: 4 nights in 3* hotels), Keflavik Airport arrival and departure transfer (FlyBus shuttle), An English-speaking Icelandic guide, Transportation in heated coaches, with free Wi-Fi, Entrance to the Blue Lagoon, with a towel provided, Entrance into the Skogar Folk Museum and Turf Houses, Entrance into the Icelandic Horse Stables and Geothermal Greenhouse, Northern Lights programme: two evenings of lectures, presentations, films, and guided searches for the Northern Lights. Midnight refreshments are also included here, Use of winter and Northern lights explorer equipment: non-slip snow and ice gripper spikes for shoes and a flash light. This equipment is extremely helpful when walking in the dark and taking photographs at night, This tour is operated in conjunction with our trusted partner and you will join travellers from different operators, not solely Travel Counsellors. The sightseeing group may vary in size from 10 - 40 persons. What's Not Included International flights, Visas, Tips for your guide - this is an entirely personal gesture.
Price from AED4,000 per person, sharing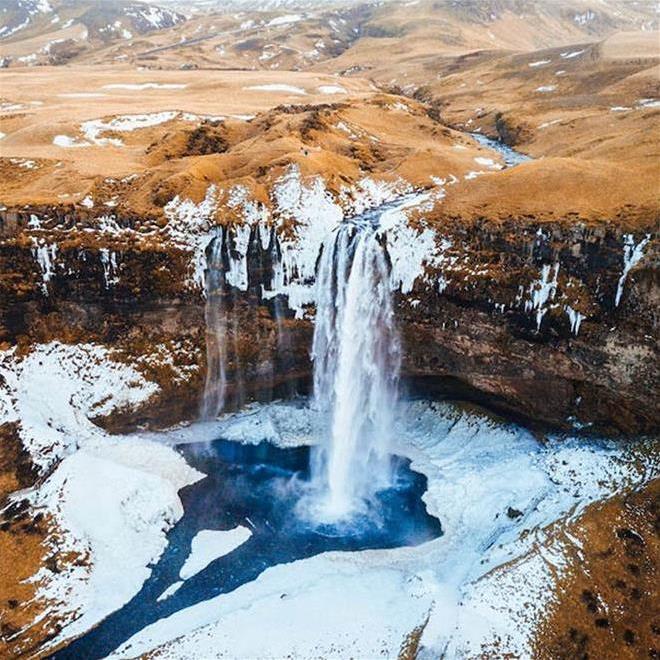 The Small Print
These offers are brought to you by Travel Counsellors LLC. Some of the offers contained within may be fulfilled by third party Tour Operators or suppliers. Terms and conditions apply to any booking and they are available upon request. The offers and prices contained in this offer are subject to availability and can be withdrawn or amended at any time without notice to you. Prices and information correct at time of distribution.