Finnish Lapland in Winter
Prices from AED24,010 for 2 Adults
Explore Finland like never before on this journey through snow-covered Lapland. apland, a magical place of pristine Arctic landscapes and snow-dusted woodlands. In this winter wonderland, the cold air is cut only by the sound of rushing rivers and panting huskies as they prepare to rush across this impossibly vast, white wilderness.
Strap on your hiking boots and crunch a path through Finland's spectacular taigas, get cosy with the locals over a glass of salmari and experience the rush of a real dog-sled. From the docks of Helsinki to remote Yllastunturi and Santa's workshop in Rovaniemi – witness a beautiful part of the world where Christmas feels always close. Learn how people in the North cope with extreme temperatures. You may even find your inner Finn enjoying the solitude while in pure pristine nature.
Why you'll love this trip

Be pulled across the landscape at high speed on the back of a dog sled. These incredible huskies are doing what they love most – making a lot of noise before rushing along sprawling trails
Visit a local Finnish family, who will guide you through their world and lifestyle. You will be shown their skills in reindeer herding with the option to get close and personal with some of the animals on the farm
The aurora borealis is the best lightshow on Earth, and this trip is your ticket. Stay up late to see the northern sky dance with green light (subject to weather conditions)
Explore Helsinki, then travel on the famous 'Santa Claus Express' overnight train all the way from the cosmopolitan Finnish capital through the frozen Northern wilderness to Rovaniemi
Terms and Conditions:
Prices based on 2 Adults on the 8-day tour, Finnish Lapland in Winter. Includes, 6 breakfasts, overnight train, public bus, private vechicle and tram ticekets. You will have 2-nights in a hotel, 4-nights in a guesthouse and an overnight on board a sleeper train. Activities included, Helsinki to Rovaniemi - Santa Claus Express Overnight Train, Yllästunturi - Dog Sledding, Yllästunturi - Reindeer Farm Visit and Yllästunturi - Finnish Bath. Check in on 16th December until 23rd December 2023. International flights are not included. Subject to availability. Give me a call for further details.
Prices from AED24,010 for 2 Adults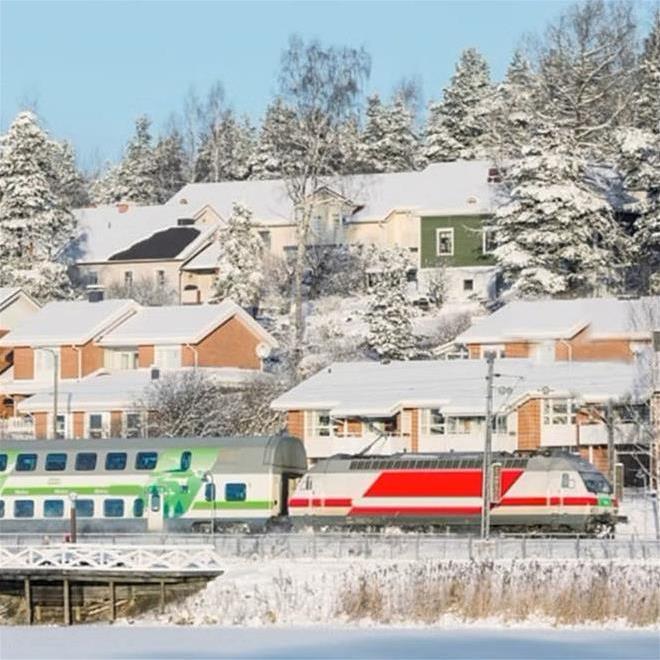 The Small Print
These offers are brought to you by Travel Counsellors LLC. Some of the offers contained within may be fulfilled by third party Tour Operators or suppliers. Terms and conditions apply to any booking and they are available upon request. The offers and prices contained in this offer are subject to availability and can be withdrawn or amended at any time without notice to you. Prices and information correct at time of distribution.